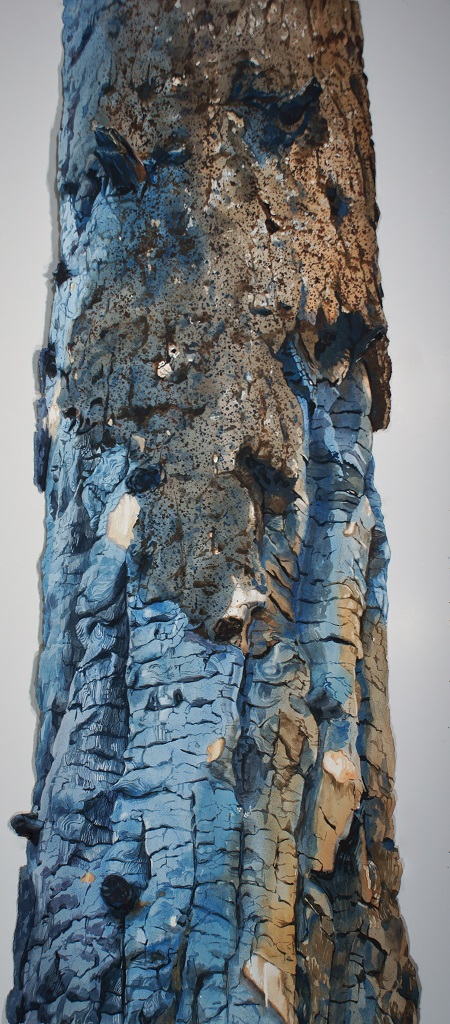 ---
Watercolor on shaped Arches watercolor paper
51 x 20

The dead snag was not far off the West Rim trail in the Little Siberia area in Zion National Park.

Very rough bark contrasted with smooth iridescent carbon on this trunk. I was also hypnotized by the many tiny contours in this almost topographical "map" of fire damage. Look for the miniature strata along the deep groove in the lower left portion of the trunk.

From The Curator's Statement, exhibit catalog, Watercolor USA exhibit in Springfield, MO, p. 5:

"....However, we are also seeing work that pushes the traditional boundaries of watercolor into new territory. For example,
Suze Woolf applies watercolor to torn paper, varnishing the painting's surface, to recreate the bark of a burned tree. Encased between acrylic sheets, the painting exudes multi-dimensional qualities and feels larger than life, but is yet contained within the two-dimensions of the paper's surface."