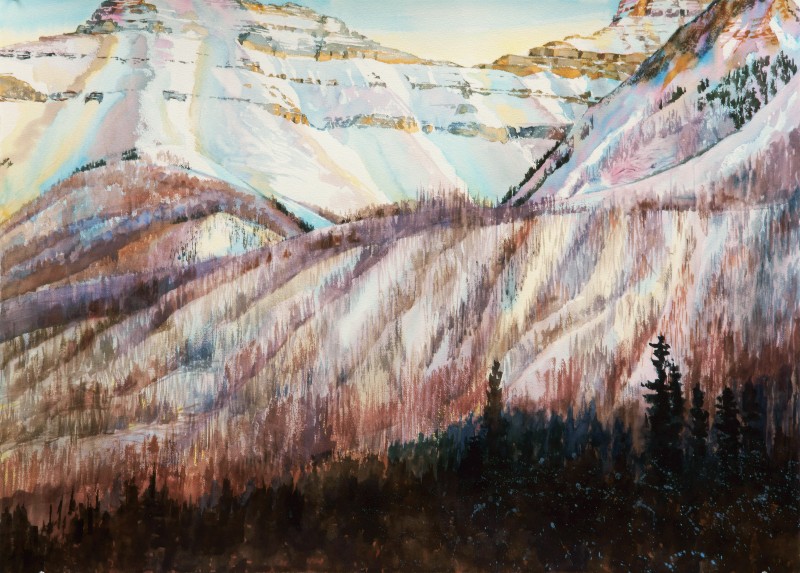 ---
Watercolor on 555 lb Arches archival paper
30 x 41
Vermillion Pass is in British Columbia's Kootenay National Park. I hiked up the Stanley Glacier trail early in my residency at the Banff Centre. It was so cold in that sheltered valley that I hiked in a down parka for 2 hours before I was warm enough to shed it.
This huge 2003 forest fire burned a swath through the park several kilometres wide. We went to hike nearby that same summer, but the backcountry hut where we had reservations burned to the ground. It was in part due to this experience that I began the burnscape series of paintings.
This view is from further west on Highway 93 looking back east toward the Stanley Glacier drainage.